Happy belated Birthday America! I had a warm, relaxing and bbq filled weekend, how was yours?
First off, I would like to apologize with the lack of posts and my typical, usual posting of look collages and magazine/fashion photoshoots. I've been dealing with lots of personal issues during the month of June (i.e. my photoshop program is out of whack and it's been one year after my grandmother's passing, I miss her) and I will not be able to post for a while because I will be in Taiwan till mid-August... so please wait for me because I'm excited to check out the all the Asian makeup brands that I hear so much about and I will definitely show some of my touristy photos for you all.
Until then... I'm excited about these future makeup happenings,
MAC's Fabulous Felines collection: a three part collection coming out this August. Cats are cute and I wanna look like one... haha j/k, I like the look of the promo shots for this one. I'm waiting for Docile lipglass since it was featured on Carolina Herrera's models in her Fall 2011 New York Fashion week collection as seen here (My Dark Magic mineralize eyeshadow seen on her eyes is coming out with the Disney collection)
Here are some promo shots for the collection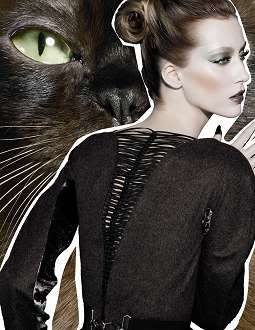 MAC's Venomous Villians collection: out in September for US. Also far away but I'm anticipating the colors even though I'm not excited about the packaging and the fact they didn't choose the bad ass Ursula to be included. Some swatches of some of the colors can be seen on specktra.net. On the Carolina Herrera model picture above, My Dark Magic mineralize eyeshadow from this collection will debut in this collection.
MAC's In the Groove
collection: available at counters and store on July 8th. My favorites so far are the repromote of Stereo Rose mineralize skinfinish (it's been a coveted item way before I got into the whole makeup scene so I can't tell you why exactly until I see it), Happy Together mineralize blush, Making It Easy mineralize eyeshadow, and Jazzed cremesheen lipstick because of
this site
(Snowkei is a talented makeup artist and it looks so gorgeous on her, I can't read Chinese so I don't know what it says), and Togetherness mineralize eyeshadow because I like the color combo.
Making It Easy
MAC images from temptalia.com, check out her site for more and other product shots from this collection
Deborah Lippmann Fall 2010 collection: Across the Universe and Bad Romance... which is available for pre-sale at Nordstrom.com and on the deborahlippman.com site in August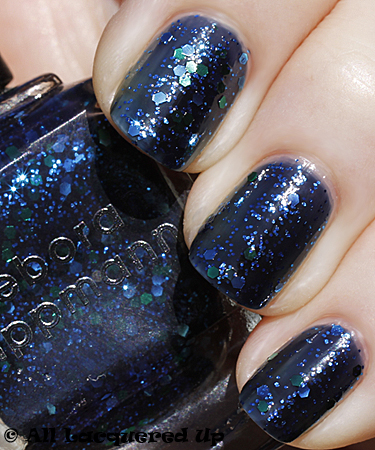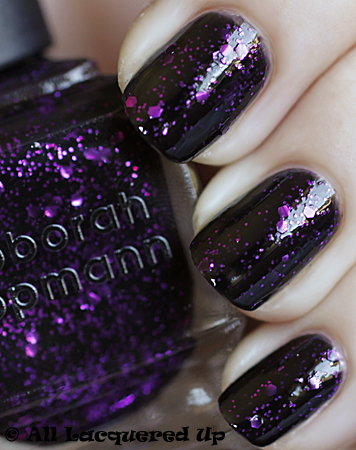 both images from alllacqueredup.com